EDUCATE Y

OUR

SOMATIC

A

WARENESS, M

OVEMENT,

EMBODIMENT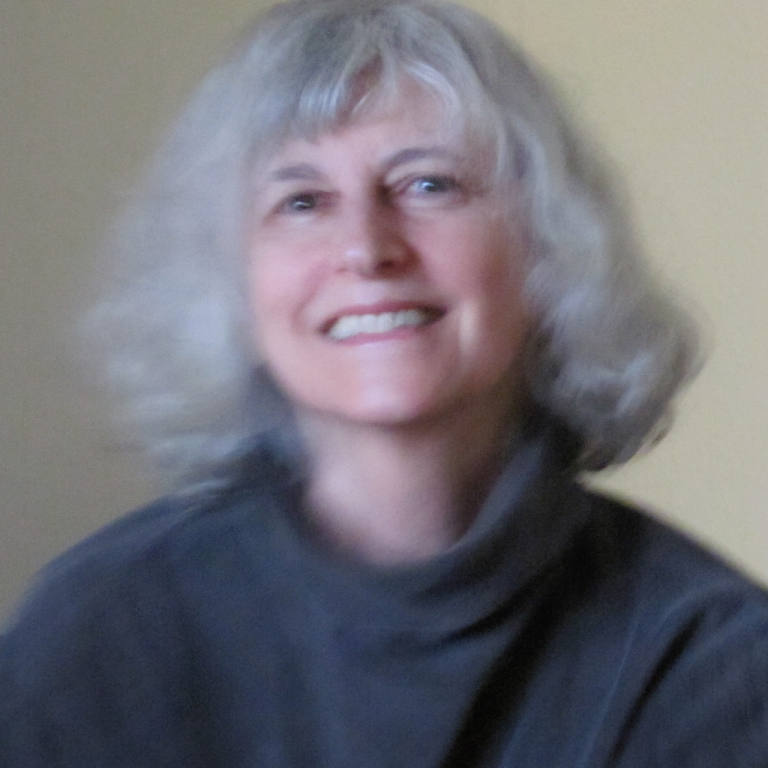 Connie Frey, PhD (Curriculum Studies)
MMT (Master of Movement Therapy)
Interdisciplinary Educator/Facilitator
Certified Experienced Coach
Somatic* bodymind pioneer since 1977, in hospitals, higher education and studios, helping others learn through their own bodies and variously called "flow facilitator," "creativity midwife" and "somatic sage"
There is more wisdom in your body than in your deepest philosophies.
Enjoyable motion was synonymous with childhood for me, then ~ as for many others ~ injury, illness and trauma changed that. I needed to rediscover the natural ease of living in my body.
Two zingers of awareness were key to this rediscovery. First, I noticed that I had to be open to experiencing myself 'from the inside out'. Next, I realized that in every one of the body-based modalities I studied, I was cultivating the capacity for 'simply paying attention'. Then came the terminology of neuroplasticity, and I learned that my embodied practices created new neuropathways and a 'fuller map', or nuanced territory, of my bodily self.
InnerSPA (formerly called Befriending the Body) originated over 30 years ago when I began to support others to experience themselves 'from the inside out' by 'simply paying attention'. Our body experienced from within is a brilliant teacher! When people learn to hear messages from the body the benefits usually are surprising, relevant and rewarding.

InnerSPA is my practice of guiding others to realize their potential for listening to their bodies. This practice is enriched by my work as:
registered dance/movement therapist in mental health settings

creative arts director and professional facilitator of Mettler-based creative dance (free creative movement expression) for 'living room dancers' as well as professionals wanting to regain their spontaneous creative expression

professional facilitator of Authentic Movement

cross-disciplinary presenter and specialist in residence in higher education, agency and arts settings

originator/facilitator of "Moving Into Words" writing workshops, culminating in the creation of a deck of 40 creativity prompt cards

Certified Experienced Coach, 2005, with practicum of 100 clients worldwide

Certified Master Masteries Coach, 2006, International Association of Coaches
This practice is also enriched by my personal engagement with many somatic practices:
SELECTED PRESS AND EXCERPTS
Befriending My Body

, by Lorraine Huntley, InforME Magazine, Autumn 2009, pp. 11-12. [The pdf available.]

Huntley, a former physiotherapist with chronic illness, wrote: "I had already done so much body awareness and mindfulness training and practice . . . I was keen to know how [Connie] worked, . . . thinking that at least I would be a good person to critique and compare this work, even if it didn't offer me any fresh tools. . . . Not only were three [sessions] enough for me to taste this beautiful work, but what I learned has remained with me these past few months. It is a rare thing for my always hungry brain to hang on to new knowledge for that long, because so much falls out before being digested. I believe mainly it has stuck because it bypassed my monkey mind and settled deeply into my body."
Growing Through the Motions: An Interview With Connie Frey, Registered Movement Specialist, by Hannah Green, Insight Health, August/September 1996, pp. 20-23. [The pdf available.]

[Frey] encourages lifelong attention to movement, . . . access to the rich and educational world of movement. . . . [and says she] "noticed that people treasure having time and space to follow their ongoing curiosity, to be intimate with themselves without . . . predetermined goals. Through guided explorations and structured freedom rich awareness, insights and responses sprout. . . . Often people say they want to be on friendlier terms with their bodies. Maybe something happened in the past that robbed enjoyment or self-acceptance, so they're seeking what else is possible. . . . I often hear: 'I haven't done with since I was a child!' or 'This reminds me. I'd forgotten.'"
Creative Dance: Let Your Body Sing, by Grania Litwin, Times-Colonist, August 21, 1992,
pp. C12.

When we dance creatively we live in the moment. . . . "My first reaction was, 'This is too easy. We are not being taught anything,' recalled [author Margaret] Dyment, 53, 'Then I realized I was being taught to do what my body wanted.'"
Befriending Your Body, by Connie Frey, Healing Exchange Magazine, September-October, 1990, p. 14.
Individuals' responses to being present in the bodily self are surprisingly pure or lucid and begin, I believe, to offset the cultural derision of the rhythms of bodily life and other natural tendencies.

Dance Therapy, by Gloria Collins, Times-Colonist, June 5, 1987, pp. C2-3.

The language of dance is as old as man. . . . "There are many taboos surrounding movement today, [says Frey]. We aren't encouraged to be spontaneous or natural in our movement expression, but rather we see movement as a purposeful activity as opposed to a pleasurable one."
[One of Frey's clients] so aptly puts it, "dance therapy is not all about exploring trouble spots

.

I have listened to rhythms inside myself and danced to them. I have pounded on [imaginary] drums and told stories. Often there is a great sense of the child peeking through with all the child's curiosity and playfulness. Emotional health does not consist only of ridding oneself of problems; it also consists of discovering the potential and facets of the self
."
*
Somatic
from soma
, or "the living body" (Hanna), designates a variety of holistic practices that awaken conscious embodied self-awareness.
Photo credit: Antoinette Oberg